A pivotal moment in Dr. Cassandra Y. (Yvette) Owens' life is when she went back to her home town to regroup after pursuing graduate studies. Finding her way back home proved to be one of the best decisions she made. She ended up staying for 13 years—a time where she was able to make an impact on her students, the college she works at, and on the black community.
Dr. Owens now serves as the Department Chair and Assistant Professor of Religion at Lane College in Jackson, Tennessee and has authored two books since then. She champions game-changers who are not getting the recognition they deserve because she is a firm believer of the importance of boosting students up and showing them what they are capable of.
Listen to Dr. Owens and her passionate views on leadership, education, being a woman in the ministry and the contributions of black men in episode 10 of 3 Stores, 2 Cotton Gins, 1 Remarkable Life!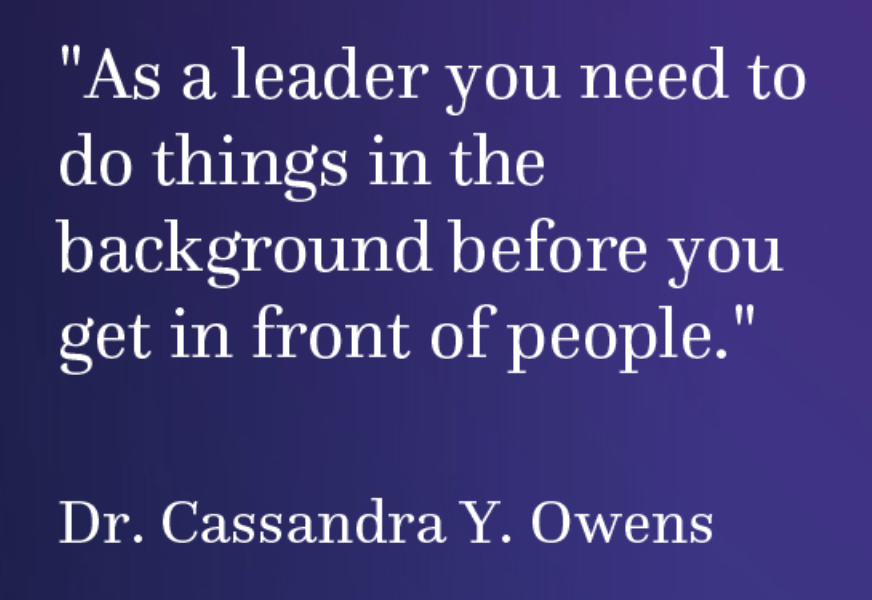 In this episode you will also discover:
Finding your way back home and regrouping
Paying it forward as an educator
Being a woman in ministry and her major female influences
Insights from Dr. Cassandra's two books
On black men and their contributions to society
Recognizing and celebrating society's gamechangers
On what makes a leader and the challenges behind such a responsibility
The lessons Dr. Cassandra learned and that made her successful
Find out the details by listening to the full 3 Stores, 2 Cotton Gins, 1 Remarkable Life episode  on Spotify, Stitcher and iTunes.
Quotes:
"I have grown who I am as a woman, who I am as an author and who I am as a professor. I got here by trying and making mistakes and keep getting up."
"Home should be a place where you can find your center."
"I want my students to know who they are, where they come from and what they can achieve."
"As a leader you need to do things in the background before you get in front of people."
"You're on your way to strong."