Steven Dale Jones is an American multi-award winning songwriter, composer and lyricist. His work has resulted in over 150 cuts and over 20 million records sold by artists including Bonnie Raitt, George Strait, Alabama, Reba McEntire, John Legend, Kenny Rogers, Diamond Rio, and Mindy McCready.
On top of that, he has earned nine ASCAP awards, a Grammy nomination and a Dove Award.
Steven Dale Jones hails from a musical family and attributes his talents to good genes and supporting parents.
He started writing songs at the age of 11, and went on to college and completed a degree in finance. He worked in the banking industry for 10 years but his passion for songwriting never waned, and he continued to write songs relentlessly.  When he was offered a publishing deal at FAME Records, the rest, as they say, is history.
His advice to any songwriter is to write what you know and write what you love because you can transfer those emotions to the listener. And, always write things that would be ok to play for your mom and dad.
Learn more about his story in this 25th episode of 3 Stores, 2 Cotton Gins, 1 Remarkable Life!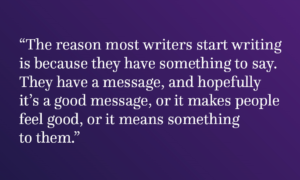 Find out the details by listening to the full 3 Stores, 2 Cotton Gins, 1 Remarkable Life episode on Spotify, Stitcher and iTunes.