"Reverend and Representative" Johnny Shaw, growing up in Laconia, TN, as the youngest of 11, was the golden voice of the church choir. He has become the voice urging citizens to vote for change by representing District 80 of Tennessee since January 2001.
From being rejected for having a "Black Voice" to spreading Black Gospel Music globally through his Shaw's Broadcasting, his story is inspiring. In this candid conversation, he expresses his views on politics, the need to serve, the challenges of having two Black-owned radio stations, 94.7 WOJG FM and WBOL 1560 AM, and staying true to his identity.
WOJG currently spreads "Word and Music" all day, every day. The station serves 14 counties in West Tennessee and North Mississippi and can be accessed globally through the website wojg.com.
Learn more about Johnny Shaw in this 32nd episode of 3 Stores, 2 Cotton Gins, and 1 Remarkable Life: The Journey from There to Here!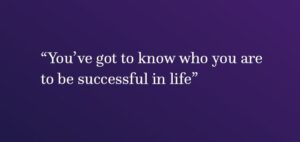 Find out the details by listening to the full 3 Stores, 2 Cotton Gins, 1 Remarkable Life episode on Spotify, Stitcher and iTunes.