Episode 6 of "3 Stores, 2 Cotton Gins, 1 Remarkable Life" is where we meet Dr. Braque Talley. He currently serves as the Vice Chancellor for Enrollment Management and Student Success at the University of Arkansas at Pine Bluff. But more than achieving such high accomplishments, Dr. Talley is first and foremost a husband to Dr. Brittney Tate-Talley and a father to his pre-teen daughter, Bridynn.
From his shattered dreams of becoming a football player, to pivotal moments during his internship at the Black College Fund, to being named as one of Mississippi's "30 under 30 to Watch," Dr. Talley is making waves in higher education at a young age of 31. I truly believe that Dr. Talley will leave a legacy of excellence and empowerment in this world.
Listen to this episode to know more about Dr. Braque Talley's pursuit of excellence and how it led him to the field of higher education.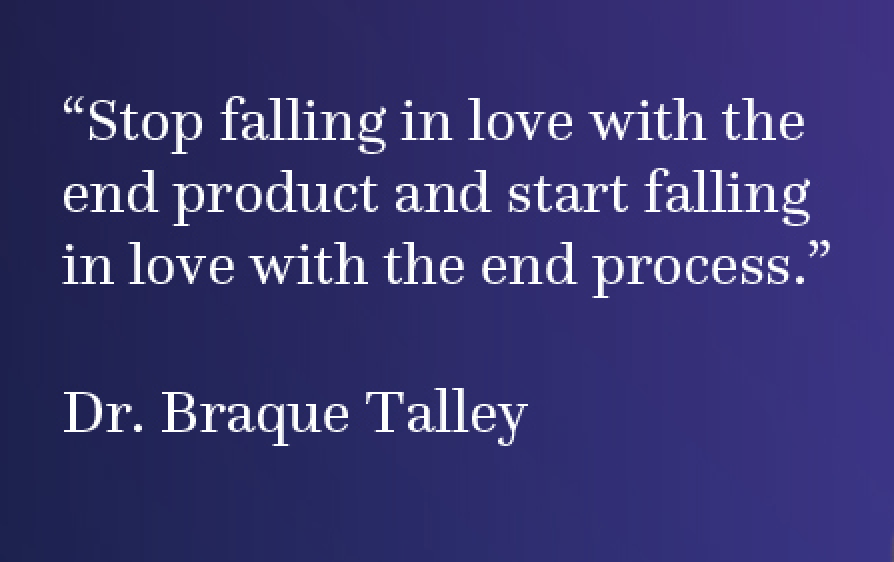 In this episode you will also discover:
Dr. Talley's early childhood dreams and finding his true passion
Dr. Talley's journey to becoming a Vice Chancellor
How his wife and family serve as an inspiration
Choosing Rust College and how it helped shape his path
On leadership and what it means to be one
On being named one of Mississippi's Top "30 under 30 to Watch"
The challenges and changes COVID19 will bring to higher education
Who are tomorrow's students?
The lessons that made Dr. Talley successful
How Dr. Talley establishes legitimacy with the people he works with
The legacy that Dr. Talley wants to leave
Dr. Talley's message to listeners
Find out the details by listening to the full 3 Stores, 2 Cotton Gins, 1 Remarkable Life episode  on Spotify, Stitcher and iTunes.
Quotes:
"I had some really high-highs there and some really low-lows. We stayed focused and now I'm Vice Chancellor here in UPB."
"Getting a degree is great but serving with a degree is better. It's a responsibility—being able to pursue higher education. It shapes not only my life but the other graduates that Rust (College) produces every year."
"Leadership is about learning to accept responsibility as opposed to just accepting the blame. When we accept responsibility then we accept the blame with the desire to resolve the issue."
"I appreciate the recognition but that's not why I try to do what I do. I try to stay humble in all things."
"Higher educators, we need to reevaluate our cost points. We need to reevaluate who we're serving."
"In higher education, we can no longer just provide access. We have to provide a propeller. We have to propel students to greatness and not just give them access to it."
"We have to be more creative if we want to survive."
"You need to have your non-negotiables. For me, it's my morals and values."
"You can't work for every boss, you can't work for every supervisor, you can't work for every president. Find someone that fits you and you fit them."
"Stop falling in love with the end product and start falling in love with the end process."