Welcome to the 3rd episode of 3 Stores, 2 Cotton Gins and 1 Remarkable Life!
Today's guest is one of my best friends for more than 30 years.  Mrs. Charles Cynthia Rawls Bond is an NYU Master's Graduate and one of the most fascinating people I know. Her exciting life experiences make her a great addition to this show.
Being one of the first of the children to go to boarding school at that time, Charles Cynthia is living proof of an extraordinary life well-lived. She shows that nothing is impossible if you put your mind and heart to it.
Her story will take us through memory lane as she also offers insights about racial relations in Haywood County, Tennessee. She also talks about how some of her closest family members worked with the National Association for the Advancement of Colored People NAACP and their experiences with racist attacks in their youth.
Tune in to this week's episode. Having a name like Charles as a woman is already a preview of an exciting story to come!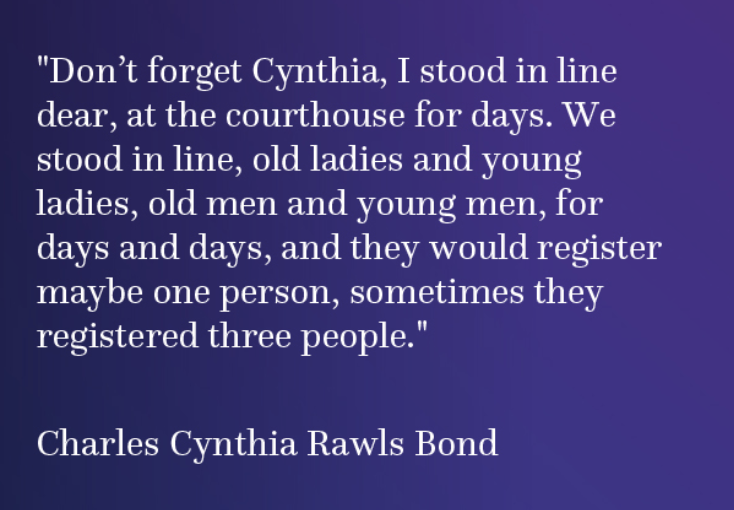 In this episode you will also discover:
Dr. Hopson talks about how she and Charles Cynthia are usually mixed-up because of their similar names
A story that started in Paris, Tenn, almost 34 years ago
How her father founded the Rawls Funeral Home
Mrs.Bond talks about the effects of race relations on her schooling
How Mrs. Charles Cynthia Rawls Bond  turned into a successful professional
 the importance of the voter registration movement
how she met the love of her life
1960—the very first time she could vote
Her role models
Find out the details by listening to the full 3 Stores, 2 Cotton Gins, 1 Remarkable Life episode  on Spotify, Stitcher and iTunes.
Quotes:
"She (her mother) was a home maker, and she entertained. People came all through Brownsville just to stop and get some food at her house, cause she always had something good to serve."
"I came home and met a cousin who was going to a boarding school in St. Louis, to the St. Rita Academy, and I said 'I want to go there.'"