Being the 7th out of the 8 siblings, and the younger brother of Dr. Cynthia Bond Hopson, Reginald Bond has a lot of wonderful and exciting experiences to share.
Aside from enjoying being the youngest in the family for 14 years before his lovely baby sister arrived, Reginald is also very  vocal about his love for  farm life.  He loves the smell of fresh air and nature but in Texas Reginald started getting into different jobs which greatly influenced the strong and versatile person he is today.
Reginald had quite a journey growing up and you will get to hear some of these entertaining moments and his incredible story in Episode 19 of 3 Stores, 2 Cotton Gins and 1 Remarkable Life!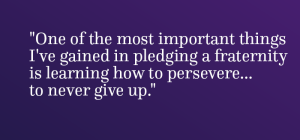 In this episode:
Reginald shared how he found it fascinating that Dr. Cynthia Bond Hopson and he share the same birthday and havethe same love for cars
Reginald talks about different experiences in school where he felt the demands of having really smart siblings.
Experiencing the positive results of pledging a fraternity
Expectations of growing up with determined and driven siblings
Discovering what a job will teach you and what it leaves to the  individual, which eventually helps him/her go through life
Being married and having kids as a pivotal moment in a person's life
Find out the details by listening to the full 3 Stores, 2 Cotton Gins, 1 Remarkable Life episode  on Spotify, Stitcher and iTunes.
Quotes:
"One of the most important things I've gained in pledging a fraternity is learning how to persevere…to never give up."
"One of the biggest pivotal moments was when I met and married my wife. She's a wonderful person."